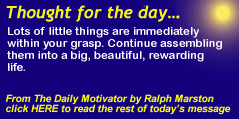 Support our website!
Use the search box above to search for books, music, movies
or hundreds of other items. By ordering your books and such
from Amazon through this link, we will receive a small percentage,
allowing our site to remain online.

If the search box doesn't show up, you may use the text link below:
Search the store at Amazon.com!


Thanks for supporting our site! Updates coming soon...
All work on these pages, including
photos, graphics, writing and HTML code
© 1999-2008 by Henry and/or Lisa. All rights reserved.
The author is a member of